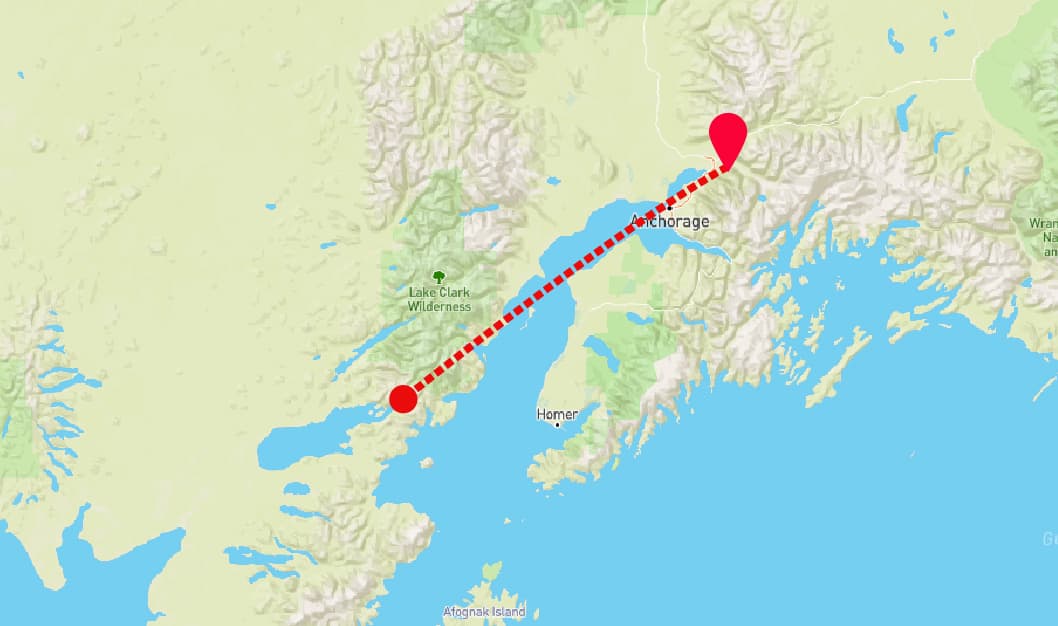 Bear Viewing Availability
May
June
July
Aug.
Sept.
Katmai
Lake Clark
Redoubt
Chinitna Bay
Chinitna Bay Bear Viewing
This tour is operated in a wheeled aircraft
$1045 per person + 3% transportation tax
Trip Time:
6 hours Departs at 7:30am and 2pm
Activity Level: Moderate - requires some walking on uneven, unpaved terrain.
Chinitna Bay Bear Viewing
Located on the southern end of Lake Clark National Park and Preserve, Chinitna Bay is our only tour operated in a wheeled aircraft instead of floats. It is home to a multitude of brown bears that come to the bay to feed on the protein rich sedge grasses, copious clams and fish the late summer salmon runs. An approximate 1.5 hour plane ride from Anchorage each way, your knowledgeable pilot, will point out areas of interest along the route. This included mountains, glaciers, and volcanos as well as spotting for wildlife. Upon arrival to Chinitna Bay, your pilot will land on a remote beach in front of Bear Mountain Lodge where you will meet your guide.  Listen as your expert guide shares tales of the resident bears and their families. You'll travel with your guide by customized 4WD bus/vehicle to where the brown bears are most active. Once at best location, you will disembark the bus and witness these magnificent animals digging for clams, sunning on the beach, feeding in the meadow or out in the bay. You'll be amazed at the shear mass of the male brown bear and fall in love with the cubs as they wrestle and play.
Please note: This tour is rated at a moderate activity level as it requires some walking on uneven, unpaved terrain.