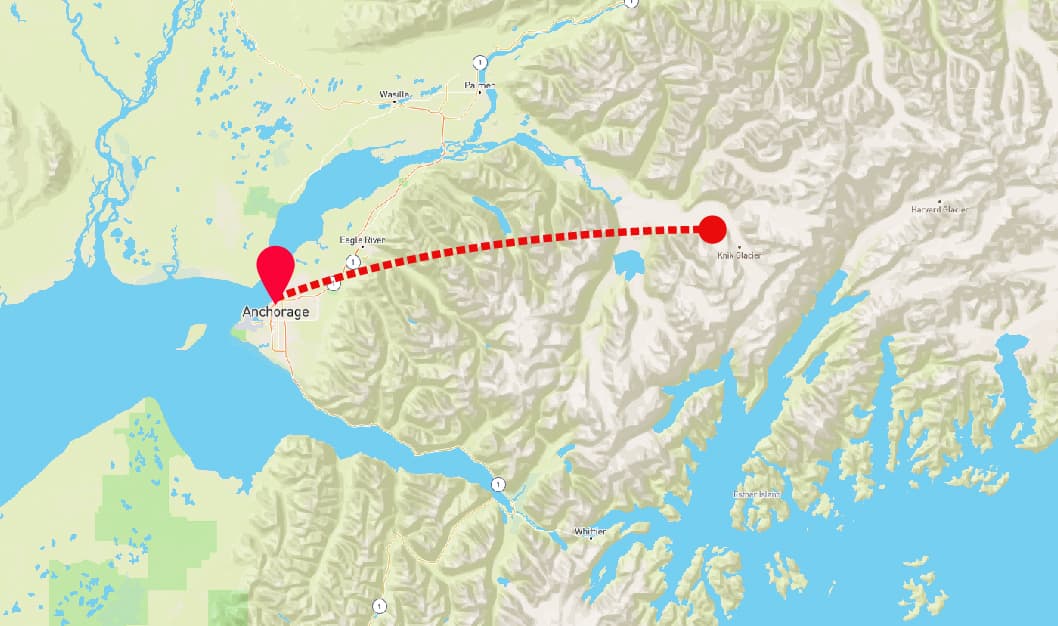 Alaska Glacier & Wildlife Tour
Standard Tour (Year Round)
$375 per person + 3% transportation tax
Extended Trip with Lakeside Landing (Summer Only)
$445 per person + 3% transportation tax
Highlights of the Knik Glacier Flightseeing Adventure:

Soar over the Chugach Mountains and the expansive Knik Glacier rimmed with spectacular hanging glaciers -OR- Explore the Triumvirate and Capps Glaciers and surrounding mountains.
Sense the motion of the ice and see how it has shaped the Alaska landscape
Spot mountain goat or Dall sheep at high elevations
Watch for black and grizzly bear, wolf, coyote, fox and other Alaska wildlife
Descend for a low moose-spotting flyby over the valley

A little bit of trivia:

In 1991 Paramount used Knik Glacier to film a portion of Star Trek VI: The Undiscovered Country. Knik Glacier was the setting for a scene in which Capt. Kirk and Dr. McCoy are rescued from the Klingon Ice Planet Prison Rura Penthe. (source: Wikipedia)

Your Glacier and Wildlife Flightseeing Tour includes:

A window seat and 2-way headset
Rich knowledge (and personality) of an Alaska bush pilot
Rust's meticulous attention to comfort and safety

Flight Pattern

Departing Anchorage to one of two areas: Head towards the Chugach mountains and over the Knik ice field or across the inlet towards the Triumvirate and Capps Glaciers exploring any wildlife you might see.

At each spot you will have the opportunity to see beautiful alpine valleys, expansive glaciers, and wildlife.
Glacier & Wildlife Flightseeing Tour
This sensational flight will take you over miles of rugged Alaskan wilderness through alpine valleys and over vast aqua-marine glaciers. Depending on conditions, you'll head for the Knik Glacier in the Chugach Mountains to the east of Anchorage, or the Triumvirate Glacier to the west in the Alaska Range. Your expert pilot will show you how the relentless flow of these "rivers of ice" have shaped the land, while sharing their unique perspective of living and flying in the last frontier. You will have the opportunity to scout for wildlife in their natural habitat. During summer months add a photo stop landing on a remote wilderness lake!