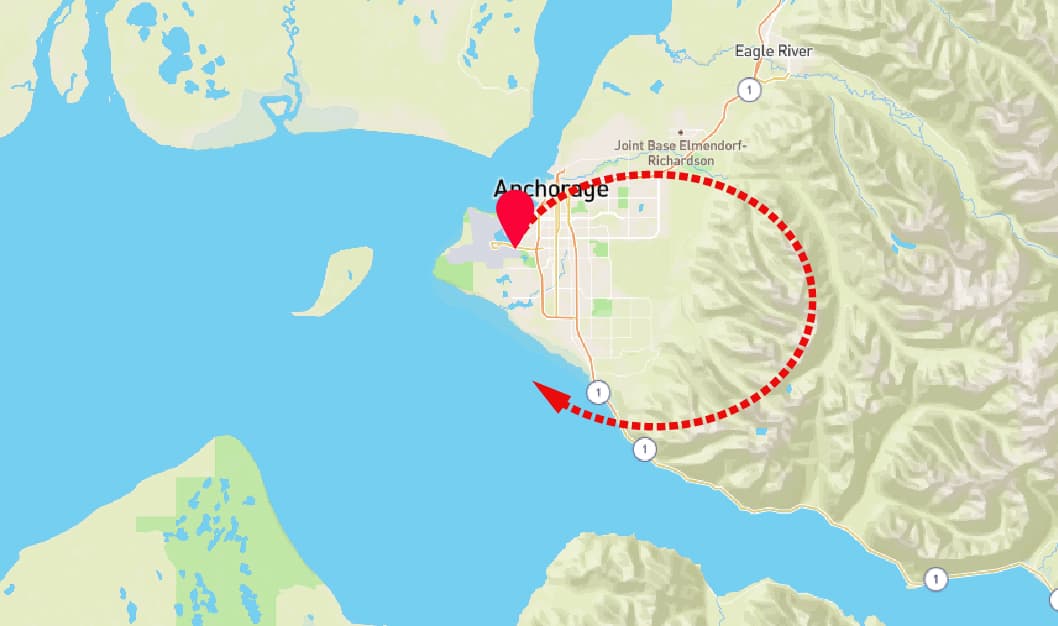 Anchorage Flightseeing
$145 per person +3% transportation tax
Trip Time:
1/2 hour, flight times vary
Highlights of the Anchorage Flightseeing Experience:

Introductory seaplane tour. Experience taking off and landing on the water
Watch for Beluga whales and Dall sheep in the mountains and waters surrounding Anchorage
Hear fascinating Alaska facts relayed by an experienced and interesting Alaska bush pilot.

The Anchorage Flightseeing Experience includes:

A window seat and 2-way headset
Rich knowledge (and personality) of an Alaska bush pilot
Rust's meticulous attention to comfort and safety

Flight Pattern

On this 1/2-hour Anchorage flightseeing tour, we explore Anchorage and the western front of the Chugach Mountains (A.K.A., Anchorage's mammoth backyard).
Get a unique perspective of Anchorage, nestled peacefully between the Chugach Mountains and Cook Inlet.
Take off from Lake Hood, the world's largest seaplane base, on Rust's introductory floatplane adventure. Designed to show off Alaska's largest city and surrounding wilderness while enjoying the exhilaration of taking off and landing on water. Your expert pilot will evaluate the days' conditions and select best viewing. You'll hear stories and fun facts as you fly over Anchorage and explore the Chugach Mountains, its secluded valleys, and the famed Captain Cook's aptly named Turnagain Arm or the beautiful Susitna Valley with opportunity to spot for moose and black bear in their natural habitat.  What a way to spend 30 minutes!
Note: This is a summer-only float plane trip.