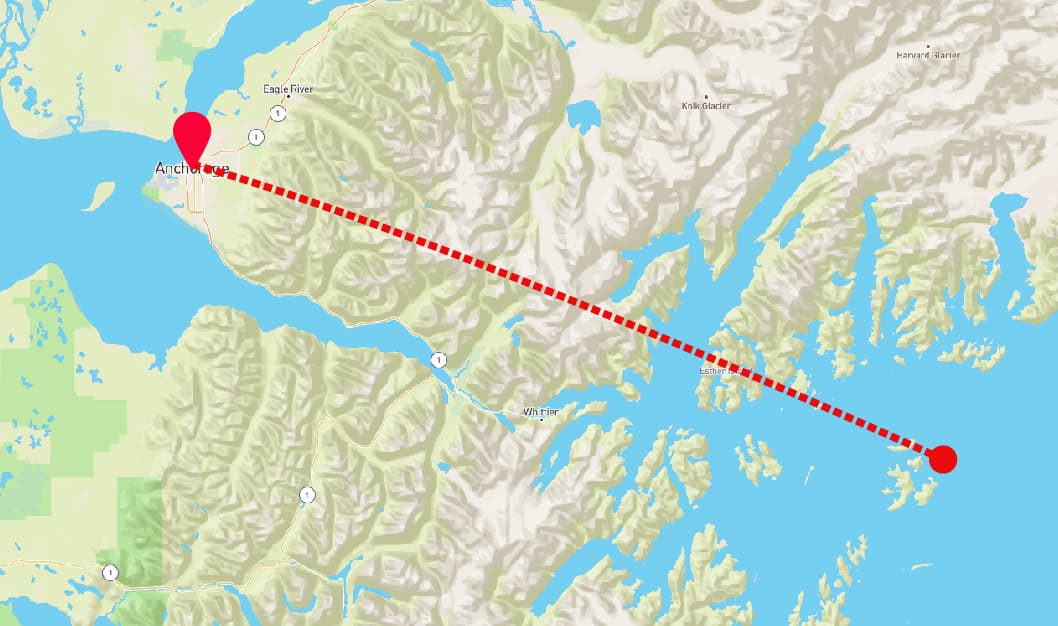 Prince William Sound Glacier Tour
Prince William Sound Glacier Tour with Seaplane Landing
$495 per person + 3% transportation tax
Trip Time:
3.0 hours Includes a photo stop landing
Highlights of the Prince William Sound Glacier Flightseeing Tour:

Catch sight of Dall sheep high atop their rocky perches in the Chugach Mountains
View scores of tidewater glaciers as they "calve" into icy blue waters
Watch with amusement as floating sea otters "kick back" and relax in the Sound
Witness the bluest blues of glaciers form the last ice age
Taxi up to a large cascading waterfall hidden in a secluded bay (optional stop)
Look for whales, seals, bald eagles, otters and black bear
View sea lions sunning themselves on the rocky coastline
When the salmon are running, black bear can be seen fishing in the streams of Saw Mill Bay

Your Prince William Sound Flightseeing Tour Includes:

A window seat and 2-way headset
Rich knowledge (and personality) of an Alaska bush pilot
Rust's meticulous attention to comfort and safety

Flight Pattern

Depart from Lake Hood, the world's largest and busiest floatplane base, and fly east over the Chugach Mountain Range to see "hanging" glaciers and alpine valleys into another world: Prince William Sound. On the extended tour which includes Columbia Glacier, Prince William Sound's largest tidewater glacier, and possibly a swing by Glacier Island to view sea lions sunning themselves on the rocky coastline. Make a photo stop landing at a secluded cove before returning to Anchorage. Flight routes can vary according to weather; your pilot will fly the best route for the best flightseeing depending on the conditions on your day of the flight.
Explore the Chugach Mountains and the pristine Prince William Sound
Soar above the blue face of a 3,000 ft. thick glacier and view some of Alaska's most rugged mountain peaks on this 3-hour Prince William Sound seaplane tour from Anchorage with Rust's Flying Service. This is our pilots' favorite trip because the scenery is so varied and the changing weather conditions make every trip unique. Prince William Sound is a magnificent region with 15,000 square miles of fjords and inlets, scores of tidewater glaciers and rich in cold water marine life habitat.