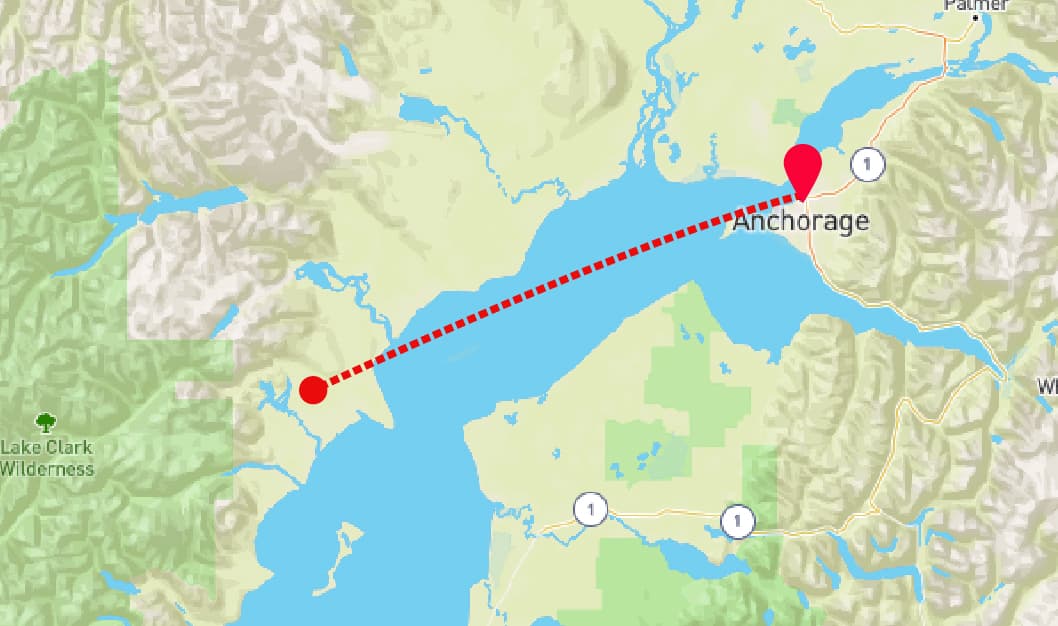 Bear Viewing Availability
May
June
July
Aug.
Sept.
Katmai
Lake Clark
Redoubt
Chinitna Bay
Redoubt Bay Lodge Bear Viewing
$945 per person + 3% transportation tax & $6.85 borough/state tax
Trip Time:
6 hours Departs at 8am and 12:30pm
View Alaska black and brown bears in their natural habitat on a guided, fly-out Alaska bear watching trip at Redoubt Bay Lodge,  a small rustic hand made lodge situated in a 171,000-acre critical habitat area.
Redoubt Bay Lodge is located 70 miles southwest of Anchorage near the beautiful entrance of Lake Clark National Park and Preserve. Redoubt Bay is home to one of the most concentrated and viewable bear populations in the state of Alaska. As your Alaska bear watching trip begins, bear viewing is from a covered pontoon boat with our experienced naturalist guides through the chain of Big River Lakes, host to sockeye and Coho salmon runs and popular feeding site for resident bear.
This bear viewing location does attract quite a few fishermen as well as bears. This bear viewing trip is an easy day trip from Anchorage to the Redoubt Bay Critical Habitat Area. Enjoy a half-day trip with morning or afternoon departures, approximately 6 1/2 hours (extended and overnight packages are available). A hot lunch served in the main lodge is included in the price.