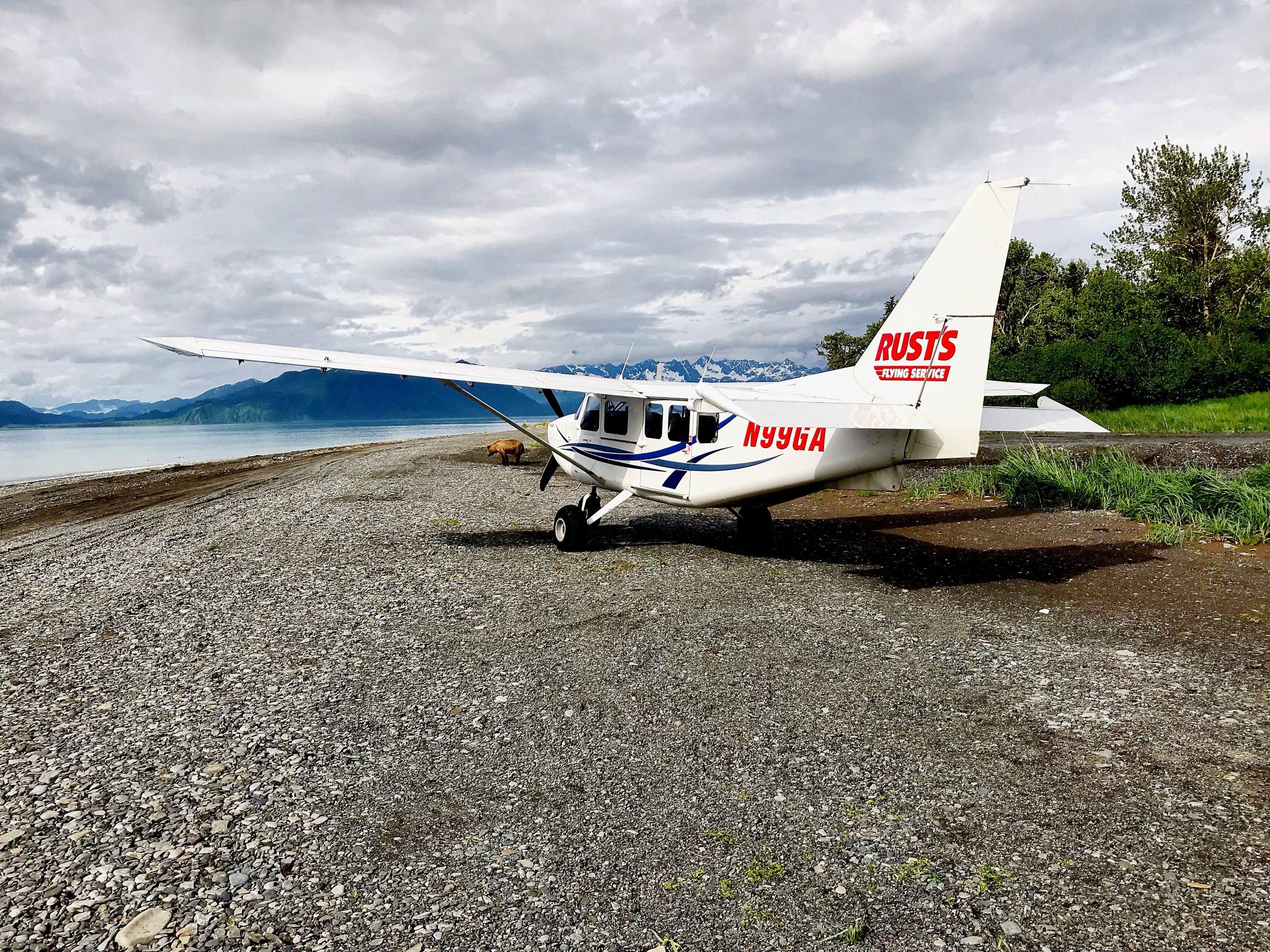 AirVan
Our GA8 Airvan was manufactured in Victoria, Australia by GippsAero. Its roomy cabin, excellent visibility, performance, and modern design features make it a favorite among pilots, mechanics, and guests alike.
Uses
Scenic Flights Bear Viewing Charters
Powerplant
The Lycoming TIO-540, a six-cylinder, fuel-injected, turbocharged, horizontally-opposed 540 cubic inch engine rated at 320 horsepower.
Maximum Payload – 1,125 pounds (varies with required fuel)
Maximum Passengers – 6
Maximum Range – 580 miles (depending on payload)
Cruising Speed – 115 knots (132 mph)
Engine – Lycoming TIO 540 (320 HP)
Operations – Wheels
Charter Rates
$750 per hour plus 3% transportation fee Per Hour