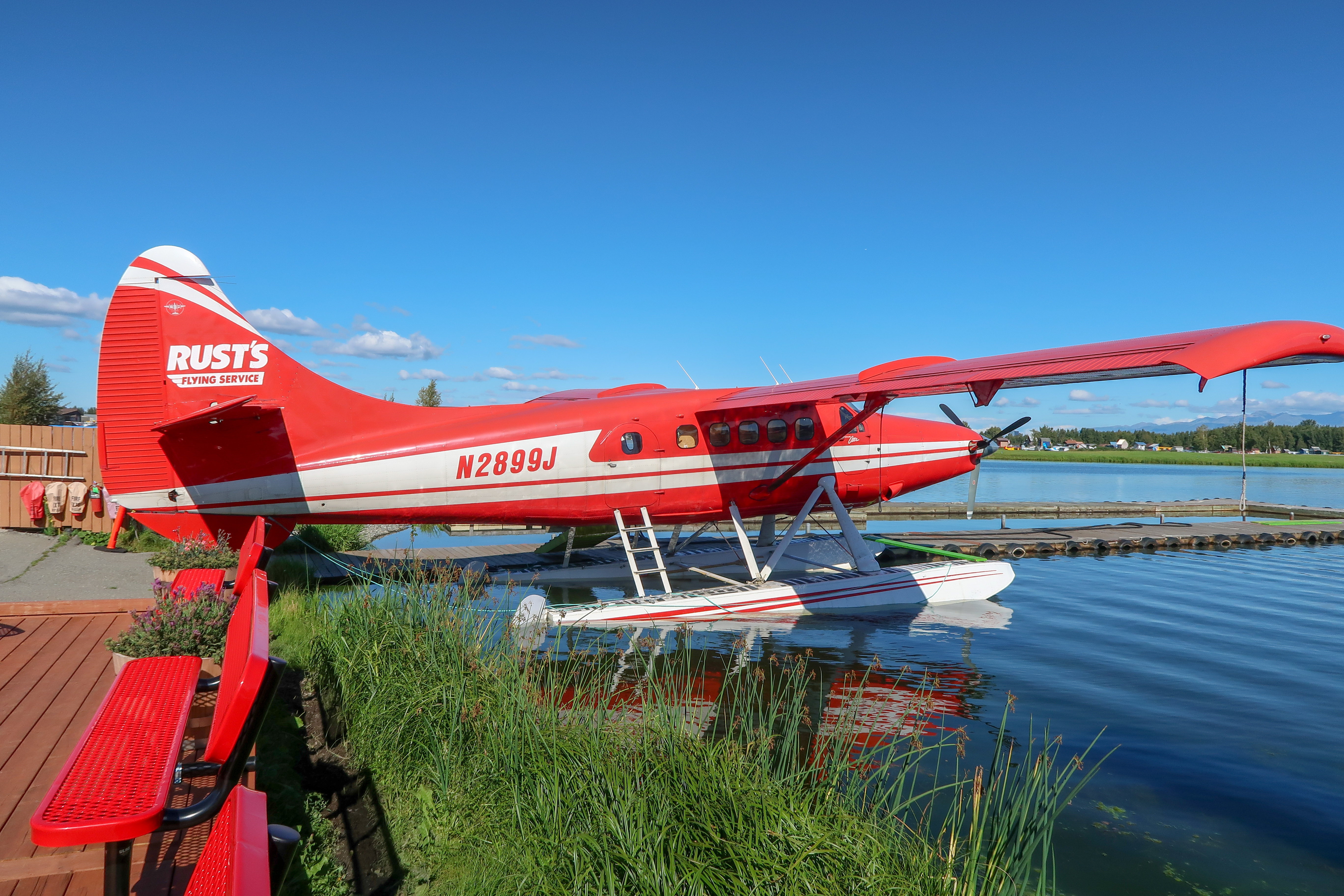 de Havilland Turbine Otter
The de Havilland Otter is considered by many to be the quintessential "bush plane." The Otter was based on the design of the Beaver but built on a larger scale, meaning it also has spectacular STOL (short takeoff and landing) capabilities and is designed for bush use.  The Otters are easily converted from passenger to cargo use, making them especially useful for diverse operations.
Uses
Flightseeing
Fishing Trips
Bear Viewing
Glacier Landings / Climber Support
Charters
Powerplant
Our Otters have undergone turboprop conversions and now fly the Pratt & Whitney PT6 rated at 750 horsepower.  The PT6 is one of the most popular turboprop aircraft engines in the world, and is known for its extremely high reliability.
Maximum Payload: 2200 pounds (varies with fuel load)
Maximum Passengers: 10
Maximum Range: 450 miles (varies with payload)
Cruising Speed: 112 Knots (130 miles per hour)
Engine: Pratt & Whitney PT-6A-34AG (750 hp)
Operations: floats/wheels/skis
Charter Rates
$1780 per hour plus 3% transportation fee Per Hour